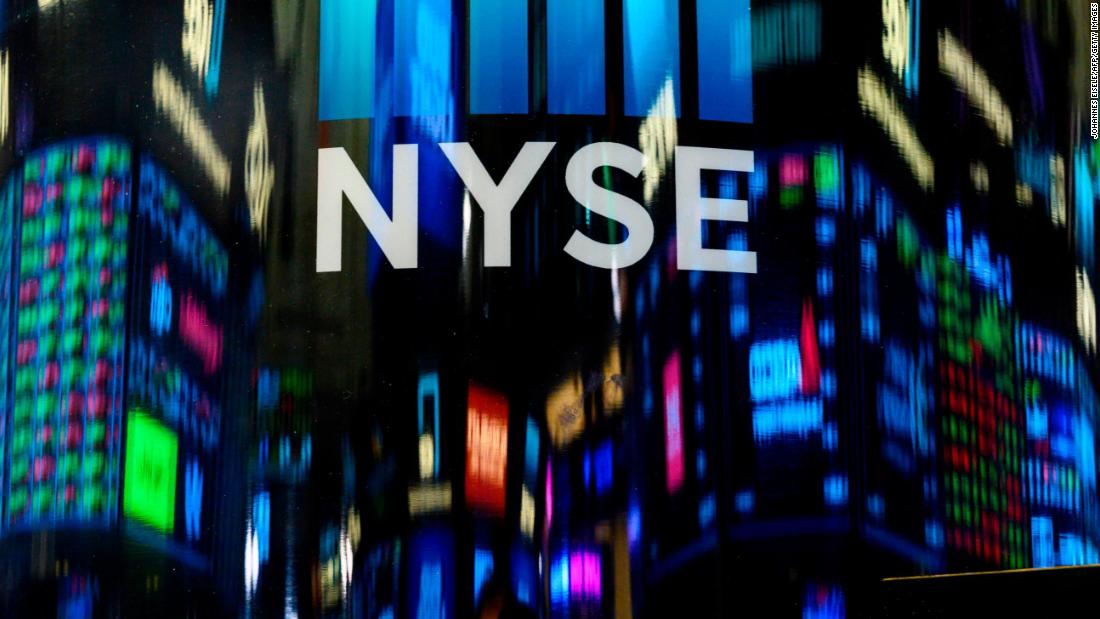 New York (CNN Business)Hedge fund manager Mark Yusko sees eerie similarities between today and the implosion of the dot-com bubble.
"We are experiencing tech wreck 2.0," Yusko, the founder and CEO of Morgan Creek Capital Management, told CNN Business last week from the sidelines of the Cayman Alternative Investment Summit.
"We're definitely in a bear market. It started on September 21 of last year," Yusko said, referring to the day the S&P 500 last hit a record high.
US stocks, as measured by the
S&P 500
, plummeted nearly 20% between last fall and
Christmas Eve
. That's just shy of what typically qualifies for a bear market.
Vicious cycle?
But Yusko doesn't think that matters. He believes the stock market is way too expensive and it will ultimately plunge at least 40% to 50% from all-time highs.
"Amazon is a bubble. The stock is wildly overvalued. Netflix is even worse," he said.
One crucial difference between now and the dot-com bubble is most of today's popular tech stocks are profitable. Back then, many money-losing companies were trading on ill-defined metrics like eyeballs.
Another contrast is the
rise of passive investing
. Over the past decade, a flood of money poured into cheap ETFs that blindly track indexes. That's been a big boost during boomtimes but can backfire when investors all hit the exits at once.
"There is this virtuous cycle that pushes everything to extremes," said Yusko. "Once that cycle turns, it becomes vicious. Selling begets selling."
Markets have raced back to life
UBS urged nervous investors in a report published this week not to hide in cash, but instead to take the long-term view and consider hedging their portfolios.
"We don't believe a recession or renewed downturn is imminent," wrote Mark Haefele, UBS Global Wealth Management's chief investment officer. "Nonetheless, prudent investors should use the market reprieve to prepare their portfolios for the next period of market volatility."
Yusko, like most other market veterans, has been wrong before. In 2015, he predicted the economy was headed for a recession as China's economy slowed sharply and oil prices crashed.
"We underestimated the resolve of central banks to print money out of thin air and the willingness of people to suspend disbelief," he said.
'Zombie companies'
Nonetheless, Yusko urged investors not to be distracted by the hot start to 2019. He believes the rally will end in tears, predicting the S&P 500 will finish with a decline of around 13% to 14% on the year.
"It's like a rubber ball bouncing down a set of stairs. Each bounce is higher. But the end of the trip is a bad place," Yusko said.
And just like how 2002 was the most painful year during the bursting of the dotcom bubble (the S&P 500 plunged 23% that year), Yusko sees 2020 as the big down year during this cycle. He pointed to a wall of debt coming due around 2020.
"All these zombie companies are being propped up with free money," Yusko said.
Global central banks will try to come to the rescue, as they did during the 2008 financial crisis. But Yusko doesn't believe the Fed and its foreign counterparts
have enough ammo this time
. Interest rates remain very low and central bank balance sheets are still bloated.
"The cupboard is bare," Yusko said.
Read more: https://www.cnn.com/2019/02/13/investing/tech-stocks-bear-market-mark-yusko/index.html