An inspired idea, a comedic follow-up to Shakespeares brutal tragedy, is sadly not enough to sustain a disappointingly thin show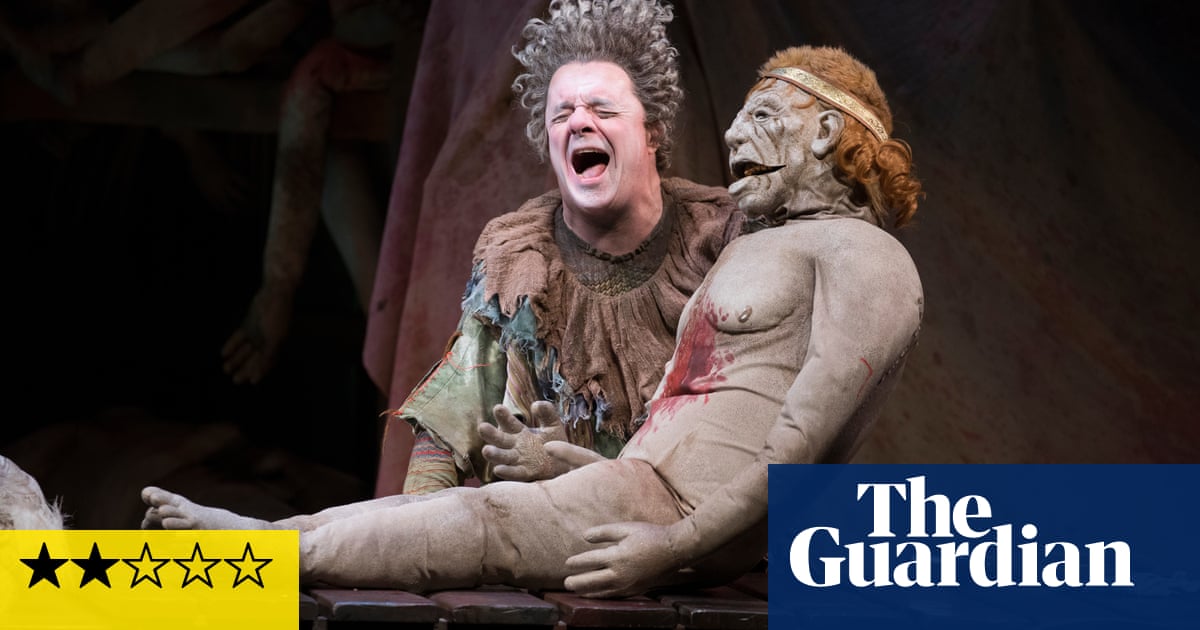 Nine onstage deaths, three severed hands, one severed tongue, one gang rape, one live burial and one cannibalistic pie. How do you top that? Or bottom it? Maybe you dont.
Taylor Macs Gary: A Sequel to Titus Andronicus is a very good idea, but not, unfortunately, a very good play. It begins where Titus Andronicus, Shakespeares shockorama tragedy leaves off, with nearly all the named characters dead and a vague call, borrowed from the Greeks, to order well the state. Which means that someone has to clean up the bodies.
That someone is Nathan Lanes Gary, a clown who makes a brief appearance in the original with a couple of non-jokes and some prop pigeons. The play condemns him to death, too, because thats Titus Andronicus for you, even the idiot with the pigeons gets it. But theres nothing like a bad coup to prevent a good hanging so here is Gary now, entering with a mop and staggered by the scene he encounters, a banquet hall garnished with piles of bodies that reach to the ceiling. There are dozens of these prop bodies, maybe hundreds, and the set designer Santo Loquasto or someone in his employ must have had a fun time designing the penises for most of them. (Romans did wear underwear, so poetic license?)
Lane is soon joined by Kristine Nielsen as Janice, a career maid. (Nielsen took the part after Andrea Martin broke several ribs during rehearsal. Comedy is hard.) Gary, with the typical confidence of an mediocre ancient world white man believes that he has been appointed head of the cleanup crew, but Janice has to show him how to strip a body, how to empty its stomach contents, how to bleed it. His comment when he sees her suctioning the blood tube: If this is the kind of thing ya gotta do on the regular, ya might not be living your best life.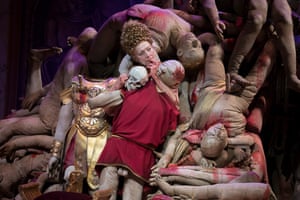 Read more: https://www.theguardian.com/stage/2019/apr/22/gary-review-taylor-macs-titus-sequel-is-a-bloody-mess